Dealing with and preventing a home burglary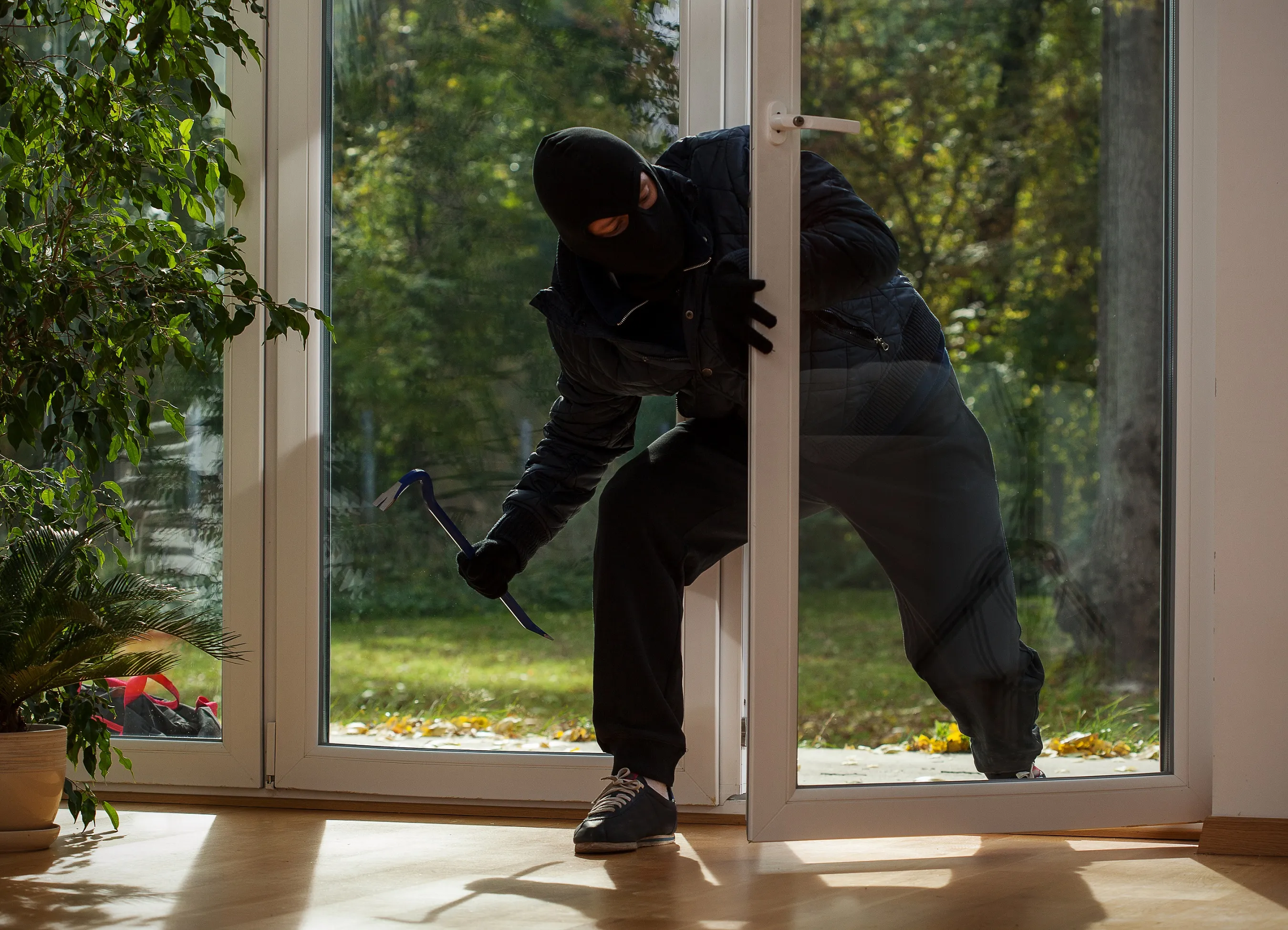 No knowledge is a waste and you will find this saying especially important when it comes to keeping your home, office or property protected from burglary. You need to learn how burglars and thieves behave so you can save yourself from burglary. Why fix locks after burglary Antrim when you can prevent it from happening? An emergency locksmith can help you in two ways; help you fix locks after burglary Antrim or help you put the appropriate measures in place to prevent a burglary. Burglaries happen frequently and you can avoid being a victim by following some of the tips below.
Always lock up.
No property owner or occupant needs to be told that their doors and windows must be locked at all times whenever they are away from their home. Statistics have shown that about 30 percent of burglary cases were made possible by the negligence of the occupants of a property. It's either an open window or open door which gave the burglar easy access. If you make the extra efforts to keep all entry points into your property locked, it will make it difficult for any burglar to gain access. Also, make sure how strong your locks are to withstand any form of break-in. Strong locks will make the job of the thief harder, get them frustrated and save you the stress of having to fix locks after burglary Antrim.
Figure out who your burglar may be
In most cases, burglars are people who are familiar with our homes. They are usually people we know but will never suspect to break into our homes. It could be a teenager who lives close to you and knows your daily routine, and what your neighborhood looks like. In another instance, it could be someone who has worked in your home or neighborhood in the past and knows the right time to strike. Watch out for people like these and do not let anyone get too close to your home to know what your lifestyle or life schedule is like.
Never make your home look deserted
Even when you're not at home, make it look like you're home. This will be a huge deterrent to burglars and thieves. Burglars, most of the time will only look for an easy target to rob. They will hardly go close to an occupied home. So, whenever you're not at home, there are a number of things you can do to make it look like you never left. Some of them include:
Leave a clean and working car in your driveway
Never allow your mails to go undelivered. Get a neighbor to pick them up for you.
Leave your lights or stereo on.
Get smart home appliances that you can remotely control so that burglars will have the feeling that you are at home.
These moves can go a long way in keeping burglars away. A locksmith in Antrim can as well provide you with an effective and professional solution that will give you peace of mind when you are away from your house.
Actionable tips to burglary in Antrim
Keep your front door secure
In most burglary cases, the front door is the most common point of entry and in other cases the back door and windows are used. With this, you have to put in place every measure to keep your front door secure. You can install high quality locks, a security camera to monitor your front door and a smart doorbell with video recording. Even a potential burglar will think twice and turn around at the door. Most video doorbells have the feature that lets you answer the door with your smartphone from anywhere in the world. So, you can give the impression that you are home and prevent any potential burglar from breaking in.
If however, a burglar gets into your home, make sure you contact a locksmith to fix locks after burglary Antrim for you.
Do not leave tools lying around your house
No burglar will walk around your neighborhood holding break-in tools or a crowbar. They would not want to arouse any form of suspicion. But if you are the careless type who never bothers to clear tools from your driveway, porch or yard, then you are inadvertently making the job easier for the burglars. They will find it easy to break your locks and your door thereby putting you in the situation where you will have to fix locks after burglary Antrim.
What to do after a burglary Antrim?
Sometimes, the worst happens and that burglary we have been talking about preventing eventually happens. It can be quite devastating but when you put a call through to an emergency locksmith Antrim, they can be at the scene within 30 minutes. A locksmith in Antrim can help you repair and fix locks after burglary Antrim depending on which one you need. Usually, burglars will damage your locks, doors or windows for them to gain entry into your property so you may need to fix locks after Burglary Antrim. This is our area of specialization
As emergency locksmiths Antrim, we can carry out a security survey for you to make sure your property is safe, secure and you have durable locks that can withstand any form of break-in. We will also give you tips and advice on how to make your property unattractive to burglars while fixing any damages the burglar may have done to your door or lock.
We work round the clock and we have a very short response time – we will get to the scene in less than 30 minutes and help you fix locks after burglary Antrim. Of course, calling us does not mean you should not get in touch with the authorities. In fact, you should call the police first so they can take the right steps in apprehending the criminals and possibly recovering any stolen items.
Get in touch with us at Emergency Locksmith Belfast by calling 07866 522 422 immediately you notice the burglary and we will respond swiftly.