8 Things to consider when choosing a front door lock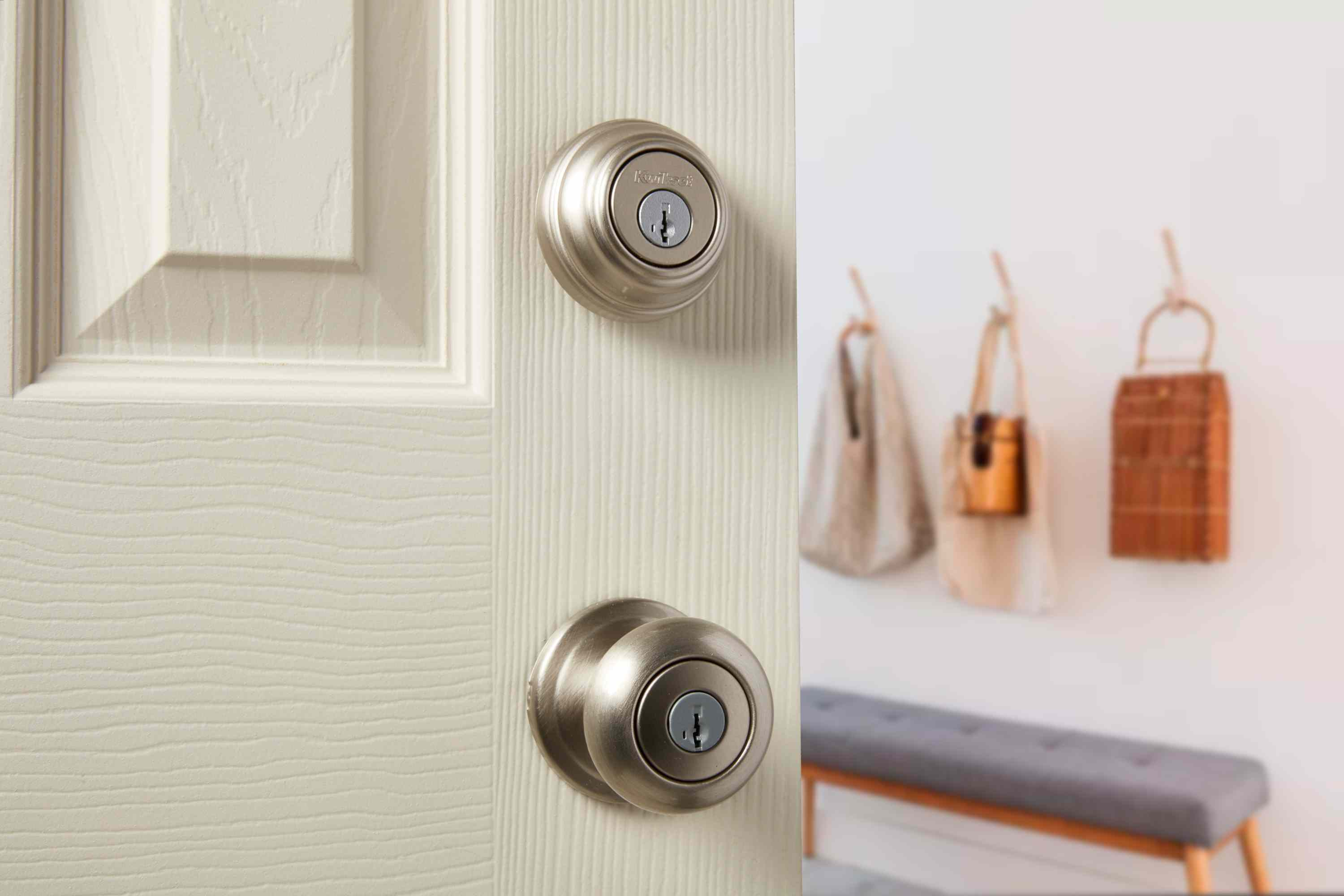 Turning a house into a home starts from the front door. Home security is a present and ongoing concern for homeowners and tenants.
Choosing a front door lock can be a minefield of information. You are spoiled for choice but sometimes you can feel overwhelmed. Here are 10 important things to consider when choosing a front door lock.
Consider Function
Since you are choosing a front door lock the primary use of the lock will be for entry. This means high level of security and daily use, which will require durability.
Consider Grade
Lock grading varies from 1 to 3, with level 1 being the highest level of security. Naturally this will be the one you might choose for your front door.
Deadlocks are a typical choice for a front door. A deadlock is a type of steel bolt, that extends into the door into the jamb of the door and strike plate of a door frame. To ensure a proper function the bolt must extend fully into the hole on the door jamb.
The security benefit of a deadlock is that it can be locked from the outside and the inside.
Consider a nightlatch.
A nightlatch is a type of lock which was historically used during the night-time, hence the name "night"-latch. Night latches are commonly very sturdy and durable. They are mechanisms which consists of a lock fitted onto the surface of a door and can be opened one of two ways. One being a key on the outside of the door. The other being automatic and locks when the door is closed. This can then be further enforced by flicking a switch up or down to prevent the knob from being turned to unlock the door. This switch would normally be turned at night before people went to sleep as it is the most secure way to use this lock.
Consider what material your door is
There are two common features in a standard door. One is that it's hollow and the second is that it has a molded skin or texture on it. Doors like these will likely be made out of wood and may have glass too if it's a partially see-through door. Something that's less obvious may be the strength of the wood that was used for your door. Check this either by simply pressing down into the middle of your door and seeing how easily it bends, if it bends unnaturally easy it's likely that it's quite thin and isn't made out of a very strong wood.
Consider what type of door it is
Linking back to the previous point, depending on what type of door it is and how strong or durable it is you may want to consider the type of lock you're using. For example, there'd be no point in spending a ridiculous amount of money for an incredibly secure heavy-duty lock when the door can barely stop a kick. With the same logic in mind there's also doors that only reach their true potential when paired with a strong lock to make a perfect match and to give the user maximum security.
Consider a Rim Cylinder Lock
Commonly used on doors for apartments, rim cylinder locks are usually for front door locks. They are also commonly used for emergency safety and panic rooms. The mechanism in this lock consists of a lock in which a cylinder rotates to move a bolt; tumblers are pins; inserting the key lifts and aligns the pins to free the cylinder to rotate. lock – a fastener fitted to a door or drawer to keep it firmly closed. If you have a panic room, then a rim cylinder may be perfect for you.
Consider your budget
I'm sure you know as well as the next guy that nothing in life as free, locks included. Certain locks compensate with loss or addition of features depending on price. Before deciding on which lock will benefit you most. It's important to first make sure that the door that you have is durable. Make sure that it will also pair well with whatever lock you decide to get. Things to consider would be the size of the door that you're getting, the material in which the door is made of, the price of the door, whether or not it's customizable in a way that benefits you in a positive way, and whether or not it looks nice with your home because no matter how safe you may want to be, no one likes an ugly front door.
Now to help you figure out which lock you want would probably depend on the area that you live in. I personally think a nightlatch is the perfect front door lock. It has the versatility of being a very welcoming door as you can have it set to be permanently unlocked but then it also has the potential of putting your house under full lockdown.
Consider strengthening your door frame and hinges
It is worth remembering , that hollow doors will give away possibly before the lock itself. Regardless of what type of lock you choose to install remember to use a heavy metal strike plate and install it properly. Your other option is to insert 3 inch screws into your existing strike box.
The hinges should be secured with at least 3 inch screws. This will ensure your front door itself is strongly attached to the wall and it will prevent easy unwanted access.
Conclusion
The unfortunate reality is that nearly 70% of all burglars gain access through the front door. Choosing the best lock for the front door of your home is an important decision. Keep this in mind when shopping. Obviously there's also a back door so there's no harm in doing some research into finding one of those that you like too and If I'm going to be real with you, if someone really wants to break into your house, they'll find a way. Life's short so pick a nice door and lock that makes you happy.
If you want our help instead, you can reach us via our contact page. We'll try to help you with all your front door lock worries!