The United Kingdom Locksmith Association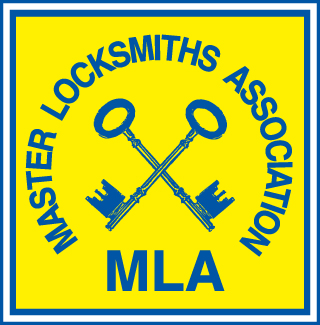 Introduction to Locksmith Courses of Study
Locksmith courses at the UK Locksmith Association are important for career entrance, upgrade, and continued competency. Courses at the UKLA run every 2, 3, and 4 days. The courses are intensive, hands-on and one on one. You must understand the course is directed toward those interested in being a mobile locksmith, starting a brick and mortar business or are just interested in the subject of locksmithing. There is nothing wrong with learning the craft to take care of those situations around your present business or home!
You will be happy to know there is no written work required during the courses. The hands-on experience has been found to be the most effective in really learning the hand-eye coordination necessary to be a good locksmith. Notes are supplied and are used for quick referral only. The UKLA believes there is no better way to learn something than to just do it yourself. Each skill set is learned, demonstrated by the student, and any questions covered before moving on to the next learning module.
The courses are limited to only four students at a time and two tutors. This allows personal attention to detail required to learn the skillsets necessary.
Courses start every Monday and class is in session from 0:30 hours to 16:00 hours. This is just a structured class time. Should you need to stay after class because something was not clear, then you can count on the tutors to stay with you until they are satisfied you have mastered that aspect of the learning.
UKLA Locksmith Course Syllabus
The course of study includes many dimensions of the craft known as locksmithing. You will work hard, but it will be worth it.
The following are the subjects and areas covered during the course.
Rim cylinder lock picking
Stripping and re-assembling locksmithing
Mortice lock picking
British Standard Insurance approved lock opening
UPVC lock opening and mechanisms
Lock opening tools
Rim cylinder lock fitting
Euro cylinder lock fitting
Mortice lock fitting
Key cutting
How to set up your own mobile locksmith business
Other benefits of the UKLA course of study include
Advice on how to set up a mobile locksmith business
Ongoing free 24/7 helpline
Food and refreshments are available throughout the day for free!
Course notes and information pack
Full drill point template manual
A list of companies who can give you subcontracting work
Advice on how to get other contracts and private work
A list of locksmith tool and stock suppliers with application forms
You will be a member of the UK locksmith Association upon completion.
Free advertising with the UKLA
Discounts for all students purchasing tools
This is a two-day course of study, but you may decide to add a third day. If you do, you will be actively dedicated to gaining access and picking open Insurance Approved mortice locks. You will fit many kinds of locks and drilling through locks and picking them as well.
You will start from scratch and completely fit a Yale Nightlatch. Afterwards, you will keep all the locks, drill bits, and associated wood bits. Keeping these will allow you to continue honing your skills after you leave the course of study.
After this three day course of study, you may elect to attend the fourth day. If you do, you will become proficient with UPVC mechanisms and how to identify them. You will develop skill gaining access to mechanisms that have failed. You will understand handles and setting up keyed alike pin cylinder lock systems. The fourth day also covers tubular lock picking and the use of three more lock snapping tools.
The fourth day may be accomplished in direct sequence or you may come back at a future time.
UKLA Certification
The certificate given upon successful completion of the course is a powerful one recognized by all locksmith suppliers throughout the UK. This recognition is necessary in order to purchase lock picking/opening tools and other necessary tools for your business.
Opportunities In Locksmithing
Locksmiths are well paid and you will be handsomely compensated for your skills. A professional locksmith will charge anywhere from £50-95 per hour for labor and possibly more for materials. Late-night call-outs often require a mileage reimbursement and sometimes double or treble the cost.
Cost of the Courses
The two-day locksmith course at the UKLA is £595.00 including VAT. This price includes all training for two days, 24/7 helpline, certificate, drill point manual, course notes, lock supplies, lunches, and refreshments.
The three-day course of study would be £895.00 including VAT. This includes all the training, 24/7 helpline, certificate, drill point manual, course notes, lock supplies, all locks, and materials used on the third day, lunches, and refreshments.
Should you choose to add a fourth day, then the full cost would be £995.00.
You may come by the training center at an arranged time to check out the facility and talk to an enrollment person. There is no obligation.
The UKLA is all about producing excellently trained and skilled locksmiths for the UK public. We are a one-stop-shop. Start your career with them and see where the career may take you!