6 Ways to Avoid Falling Victim to a Locksmith Scam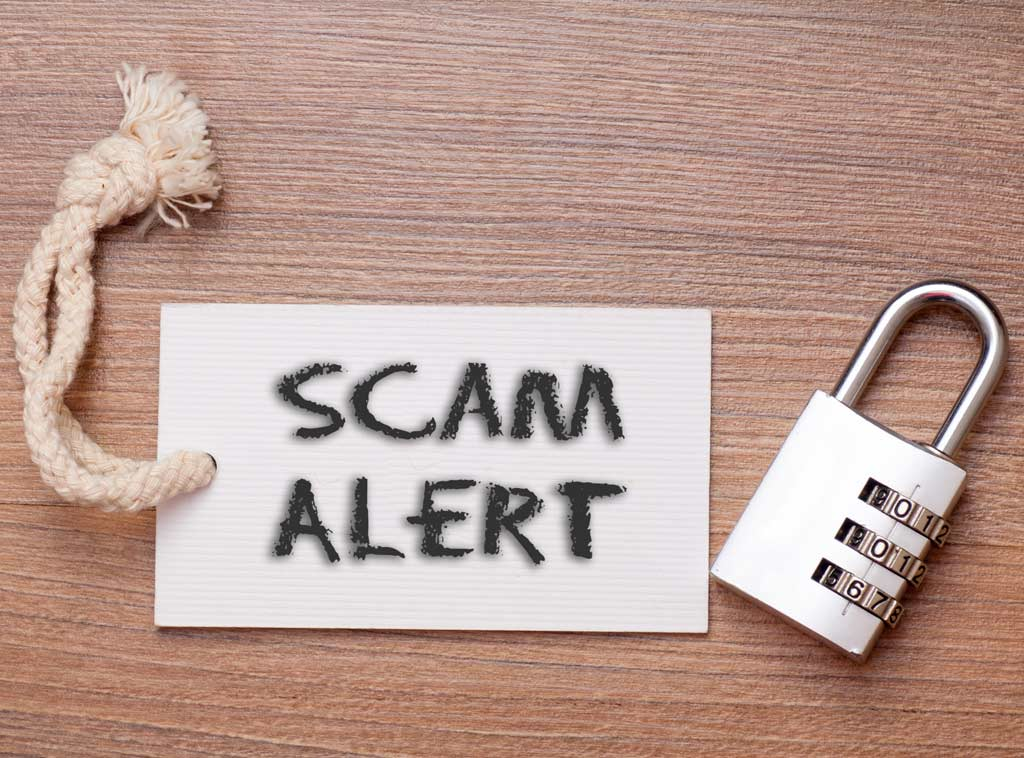 Some People Are Not What They Seem to Be
Most everyone thinks they are doing the right thing by looking online and searching for a local locksmith. I mean, if Google returns the first page of locksmiths after you place the words "local locksmith" or "locksmiths near me" in the search box, then they must all be reputable, right?
Wrong!
Scammers, ne'er-do-wells, and people of questionable character are able to make their dubious sites rank just as well as the others. You see, Google is a mathematical algorithm. If somebody is able to please that equation for ranking, then guess what? That locksmith who says they are local and can be at your home in less than 20 minutes may just be somewhere in another country creating ways to separate you from your hard earned money.
In many cases, the authorities have discovered these are not local shops at all. They are run by out of country call centers and they are mostly likely not even trained in the ancient art of locksmithing at all.
To avoid mistakenly hiring an unskilled worker or an expert con man, use this article and take the time to research the company.
Make Sure That Company Is Truly "Local"
The best way to determine if a locksmith is worth their salt is to do the research. Call them and ask them detailed questions related to many different aspects of the locksmith career. You have a very basic, but good conceptualized notion of what a locksmith is supposed to do. Work off those assumptions and don't be afraid to ask questions.
Check local websites already set up for the public to show the reviews former customers have left about the locksmith. Are the reviews positive? They don't all have to be glowing statements, but there needs to be more positive comments than negative.
When you call them, listen to how they answer the phone. Did they say "locksmith services" when they answered? Or, do they sound like a person with a strong dialect from another country. If they do have a strong dialect, don't hesitate to enquire about them. Ask how long they have been in the country and where were they before they came to Northern Ireland. If a locksmith will not provide a full company name or provide the business legal name, then you will do well to keep searching. A business name is part of the "public domain" of information and can be found at a local registry of businesses.
If you have the address of the company, then search for that. See if you can find it on MapQuest or Google Maps. It might be that this company is using an address that is registered to someone else. When you call the locksmith, ask them to confirm their address. Engage them in conversation and ask them to guide you to their business address. Listen for local landmarks, buildings, streets, and well known businesses. You might even throw in, "Oh, your over there by Maxi's Deli, right?" (All the while knowing there is no such business.) If they say yes, you know you have a scammer.
If you are dialing an 800 number, you must be even more careful to determine their base of business. In short, make sure local is local.
Locksmith Licensure and ID
When the local locksmith arrives at your home, you are perfectly within your rights to ask them for their identification. If they are reputable, they will not mind this small request. You may also ask to see their license from the city to practice their craft.
By the way, a truly legitimate locksmith will ask you for identification to verify they are working on the home or automobile of the initial caller.
Another way to clearly identify the locksmith is to look carefully at their van, truck or car. Look at the lettering of the business name. Does it match the name of the company you called? Compare the address on their website to the address on the business license and identification offered to you by the locksmith. Are they all the same? Ask about any differences. If the vehicle they are in is unmarked, then all kinds of warning bells should be going off.
Ask For An Estimate of the Work
When you call a 1-800 number, you are most likely going to talk to a call center. If it is a scam, they will quote the price of the job lower over the phone to get you to allow them to send out a locksmith. These prices usually come in around 35-55% lower than the final cost of the job. This is called a bait and switch operation. They will price gouge you when they arrive claiming you didn't explain the details of the need completely and the job is actually more complicated than the person on the phone reported.
You have to understand that when you ask a locksmith to come to your home or rescue you from the side of the road, you are requiring them to bring their entire shop to your location. They have to leave their shop with everything they may need to do the same job at a location that they would inside their business building. There is a bit of overhead that must be built into the call. The wear and tear on the vehicle, the gasoline required to get there, the time of day, and the intricacy of the final work are all factors in the estimate. That locksmith must also pay for ongoing educational opportunities, fees for professional organizations and the purchase of the latest software and tools to work with the locks that are being made these days.
In short, get an estimate and don't work with anybody who won't provide an upfront estimate of labor and parts cost.
Ask About Any Possible Additional Charges
If you are calling in an emergency situation, you will want to enquire regarding the charge for emergency hours, mileage, and whether or not there are any emergency call minimums. Do this before you agree to pay for the work. Emergency, after hours calls can be expensive.
Scammers like to tell you that an additional lock is needed to replace the old one. They will declare it is out of date or possibly had to be damaged during the entrance efforts. They may say the locks were obsolete and there are no more replacements for them. So, an entirely different lock had to be installed.
They may even charge a very high rate for a lock they had to install which is a "high-security" lock. In very truth, it is an inexpensive lock that can be purchased at bulk at some wholesale website somewhere in the world.
If you are in the initial call with the locksmith, ask them about the details of the repair process such as how are they going to gain entrance to your house or car. How much time does something like this normally take? What kind of tools are used to gain entrance? If the service or locksmith you are talking to cannot or will not answer these kinds of questions, then move on to the next locksmith. If they simply will not answer or you sense they are "hedging," then these are signs they are either completely incompetent and don't know how to answer you or they are intending to exaggerate the amount of time and labor required for the job.
Bids That Change or Fluctuate
When the locksmith arrives and initially takes a look at the job, they begin to form an estimate of the time, labor and products necessary to do the job. If the price you are given changes from the amount given over the phone, don't give the go ahead for the work to begin.
Another thing that will happen with a scammer locksmith is they will demand payment after doing less than perfect work or after exaggerating the bill. They may threaten to call the police or file a lawsuit if you refuse to pay.
Do this. Call their bluff. Let them call the authorities or even offer to call for them. Any locksmith company worth their salt will stay with the original quoted price and not inflate a bill. Allow the police to come and work it out after they arrive. Remain calm until they arrive!
Essentially, if someone is bullying you into paying they are the ones who have the most to lose when the police arrive. They are not operating within the law and what they are attempting is not ethical. Let the police work it out.
Don't Drill the Lock
Locksmiths go through training, take examinations and have to pass the muster of a variety of offices and professional organizations. They are skillful, clever and smart.
Reputable locksmiths are in possession of the skills and tools necessary to open a variety of highly sophisticated modern locks. Because of this, if a scammer locksmith immediately tells you the only way to gain access is to drill the lock open. Then, it is highly likely that are telling a lie.
High Security locks are designed to prevent people from "bumping" or "picking" them open. They require specialized keys to open them. A high security lock will require drilling, but will cost around 320 quid to replace. If a scammer attempts to drill a lock that is not high security, then they are just amping up the cost.
Most people who have high security locks know that. They purchased them specifically for their homes to keep their home and loved ones safe.
Here are some helpful questions to ask a locksmith company before hiring them.
What is your address?
How long have you been in business?
Where did you receive your education and experience as a locksmith?
How will you get into my house?
Will it be necessary to drill the locks?
Will you tell me the exact process you will use to get into my car/house/business?
Will you provide a written estimate?
Are there any circumstances that will require you to change the price of the estimate?
What methods of payment do you accept?
What is the name of the person who will be coming to do the work?
If you think you have been scammed, contact the police immediately. Have your bill in hand and any proof of payment.
I hope this article on how to spot a scammer has been helpful to you.